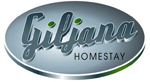 Our homestay concept
Staying at a homestay is a totally different experience to staying at a hotel. If you are looking for a holiday where you prefer to sunbathe by the pool, eat at continental restaurants and go to the spa, then staying at a hotel makes perfect sense. A hotel afterall offers more facilities than any homestay or Bed and Breakfast I know. However, if you want to get that personal contact with the locals, learn about the culture of a place, and ask, discuss and share opinions and experiences, then a homestay is the ideal place for you.
Mark and I are both Maltese who have lived in Malta all our lives even though we are also avid travelers. We have been to many countries together and before we knew each other. I (Josie) am a teacher of English and Mark is a graphic designer. We both enjoy meeting and getting to know people – everyone has a story and every story is interesting in its own way. This we normally do while we are all having breakfast. After a cup of coffee or 2 and a slice of Maltese toasted bread, a homemade waffle or homemade pancake with nutella or gbejniet (Maltese cheeselet) and some Maltese yoghurts, we all start talking, laughing and learning about each other. However, we also understand when we have guests who prefer their own company and don't really need to ask us any questions. Some in fact prefer to have breakfast on the terrace under the gazebo. While others find the heat too much to endure and prefer the cool air conditioned kitchen/living room.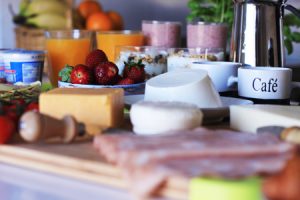 Breakfast at Giljana