The Azure window Gozo is no more
The Azure window in Dwejra Gozo – popularly known in the popular film "Game of Thrones" – and that has stood for hundreds of years has been totally destroyed during last night's storm.
8th March 2017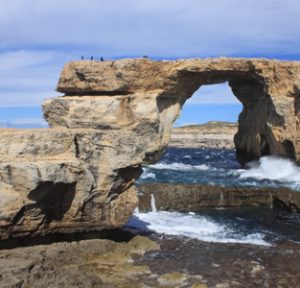 ————————————————————————————-
Local cuisine
What most tourists and travellers look for when visiting a country is the local cuisine. St Julians and the rest of Malta and Gozo now have more local cuisine restaurants. Our local cuisine is made up of wholesome food such as kawlata – a thick vegetable soup cooked with pork shank. Other dishes are widow's soup (made with fresh gbejniet, eggs and vegetables), rabbit (stew or fried), timpana (pasta covered with pastry), bigilla (bean paste), pastizzi (filo pastry snack filled with ricotta or peas), fish etc. There are also restaurants/pizzerias that offer gluten free or vegetarian meals. As most travellers know, the best restaurants are those frequented by locals and those are the ones that we recommend.
————————————————————————————-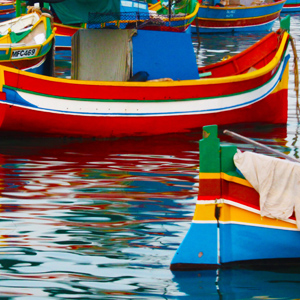 Modes of transport in Malta
Most probably the best mode of transport in Malta is a scooter. You can easily park a scooter, you can make your way through traffic, it doesn't rain much so the chances of getting wet are minimal, it doesn't consume a lot of fuel and although one might argue that it is not safe, most of the time traffic doesn't move fast and we do not have many highways where cars can go very fast. So if you are adventurous, a scooter is a very good option to get to places where buses don't go.
Buses in Malta are new, relatively punctual and cheap. The price is €1.50 per trip that is valid for 2 hours. You can also buy a weekly pass for €21 or a €15 pass for 12 trips. The only problem regarding buses is that there never seem to be enough of them! Buses are sometimes full especially at peak hours. Your best bet is to get on the bus at a terminus. An important thing to know is that you should flag a bus down if you want it to stop at a bus stop. Buses don't stop automatically at every bus stop.
As most know in Malta we drive on the left. This can be a problem to most European drivers especially for the first half hour.  lt helps to have a friend or partner acting as your navigator. Moreover roads are not well sign posted, so it is better to get a hired car with a navigator. You will also soon find out that street names are no longer in English but in Maltese.
Cycling is probably the least advisable, unless you are a really fit cyclist. Bicycle lanes are nearly non existent in Malta. Furthermore, Malta and Gozo are very hilly. lt is great to speed down a hill but not so great making your way uphill amidst the traffic and exhaust fumes. The Maltese countryside and Gozo are definitely better for cycling as there is far less traffic.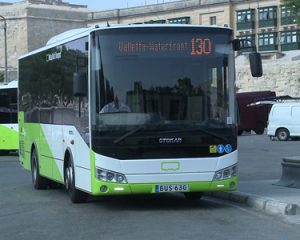 How safe is Malta?
Malta is a relatively safe country, and it could be claimed that it's one of the safest countries in the developed world. You are highly unlikely to be bothered by anyone while walking on your own at night in St Julians, whether you are a man or a woman.
Violent crimes are few and far between. There are however a few cases of petty theft such as pick pocketing in busy areas such as Paceville. The island of Gozo has a lower reported level of crime in general. In fact in lots of villages in Gozo people leave the key in the lock of their house at all hours of the day.
---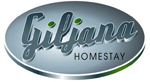 See Our Home Page: